An In-Depth Certification
Bridging Psychology + Yoga
for Mental Well Being
You have a calling to integrate the body and the mind.
To heal and provide hope.
Learn tools of transformation for you, your clients & your students.
Course begins February 2021 My Internal Sense
I always sensed that the mind and body were intricately connected.  While in college during the 90s there was no clear career path for how to work with the phenomenon of the mind-body connection.  
Following college, I entered a PhD program in counseling psychology with a minor in health psychology.  I spent years completing coursework, working in hospital settings with patients, and doing research on the psychological ramifications of living with cancer and with chronic back pain. 
And at the end of a decade of school…. I still felt at a loss for truly understanding the mind-body connection. Moreover, I had little supervision on how to implement mind-body clinical interventions.
This pushed me into a bit of dark night of the soul.  Despite a busy and thriving private practice, I felt like I was not delivering the mind body work that I so clearly knew was needed.
Enter Yoga
I had been practicing it for personal stress relief since the start of graduate school, but had never even considered it to be a potential "clinical intervention" for my patients or a road map of how to connect the body and mind.
Until…I took a 3 month yoga immersion in 2005 that introduced me to the philosophy and deep wisdom at the core of this practice.   A lightbulb went on for me. 
This was the missing link I had been searching for all those years in graduate school.   I found it in the study of yoga.
Twenty years into clinical practice and fifteen years into yoga teaching, I now deeply believe that these 2 disciplines, when integrated, are the key to enhanced mental and physical health.
Psychology and yoga, while certainly not the same, are complementary. While they are both powerful healing methodologies in and of themselves, there is a synergistic effect when used together. 
The Course
I designed this course because it is exactly what I was searching for during my graduate school years – a clear and concise way to integrate the mind and body.  It's what so many therapists and students in training have come to me asking for.  It's what my yoga teacher trainees want to learn more about.  And, it is why I routinely have a wait list of patients wanting to work with me because of this focus on the mind body connection.
I've seen firsthand that when we apply the time-tested tools of yoga (that now are also being empirically supported by current research), our physical and mental health is greatly enhanced.  
What is Yoga for the Mind? Yoga for the Mind is an online 5-month program that will provide you a certification for integrating yoga into your mental health work, or integrating an understanding of mental health into how you teach yoga. (It's also possible that this program resonates for someone wanting to do their own deep healing mind-body work). 
Graduates of the certification program, working within their scope of practice, will be able to use the skills learned in this program as adjunctive treatment for mental health.  
This training is designed first and foremost to transform you as an individual by providing opportunity for inner depth work.  It is my belief that the best practitioners are those who have faced themselves and continue to engage in self-study.  
The course will also provide evidence based practical tools to use with your clients, whether you are a therapist working 1-on-1 with clients or a teacher leading group classes.
This program is based on the Kosha Model, a philosophy based in the yoga tradition that teaches we have a physical body, an energy body, a mental body, a wisdom body, and a bliss body.  For each of these 5 bodies, theory as well as evidence based yoga skills, will be covered.
This training teaches specific tools for anxiety, depression, trauma, anger/stress, and bipolar disorder (as well as more generalized tools for enhanced overall well being).  Participants will learn yoga based assessments, theoretical frameworks, and interventions.  
For those in clinical practice, time will be given to discussing the realities, ethics, and invitational language required to integrate yoga into psychotherapy.  
This training also includes weekly calls and Q & A's with Dr. Betsy for additional support and supervision as you begin to use this methodology in your work.
Each Monday you will receive a 2-3 hour class with new content. (Including a new expert guest teacher each month). 
Each Thursday there is a 1.5-hour live Case Consultation/Coaching/ Q & A with Betsy.
You have access to all of Betsy's live online yoga classes throughout the duration of the training.
You get 2 30-minute individual sessions with Betsy.  One at the start of the program to set goals, and one at the the end to review progress. 
You will be placed in a small group cohort for additional support and connection.
At the end of the program, not only will you have a clearer vision about how your mind and body are connected, but you will also understand how to bring this material to your patients, clients, and students through your yoga teaching, your therapeutic practice, or even through a course you might teach.
In this 5-Month Online Certification Training You Will:
Understand the yogic philosophy that relates directly to healing the mind.
Receive support for your own inner growth, healing, and evolution.
Receive the latest cutting edge research on yoga for mental health, as well as digestible and effective ways to communicate this research to your clients and students.
Learn a clear mind-body model for treatment planning and/or teaching that is supported by science.
Receive an entire tool box of practical mind-body techniques to enhance mood.
Enhance confidence in your ability to implement mind-body interventions because of your own depth work around your own mind, body, spirit, energy connection.
Learn invitational language when introducing mind-body concepts to clients and students.
Create a niche for yourself in your profession and learn the language to communicate your expertise.
Receive individualized supervision from an expert in the field on how to practically integrate these tools into your profession.
Understand the science of trauma, including how if effects information processing, affect regulation, and memory.

 
Who is this workshop for?
Health professionals (psychologists, doctors, nurses, physicians assistants, therapists, social workers, health coaches, body workers) interested in integrating yoga and mind-body techniques into clinical practice

 
Yoga teachers with an interest in specializing in yoga for mental health and teaching more psychological and trauma informed yoga
Yoga students interested in personal growth and understanding their mind-body connection and its relationship to mental well being 
Continuing education credits may also be available to you if you are in a licensed profession like psychology or medicine.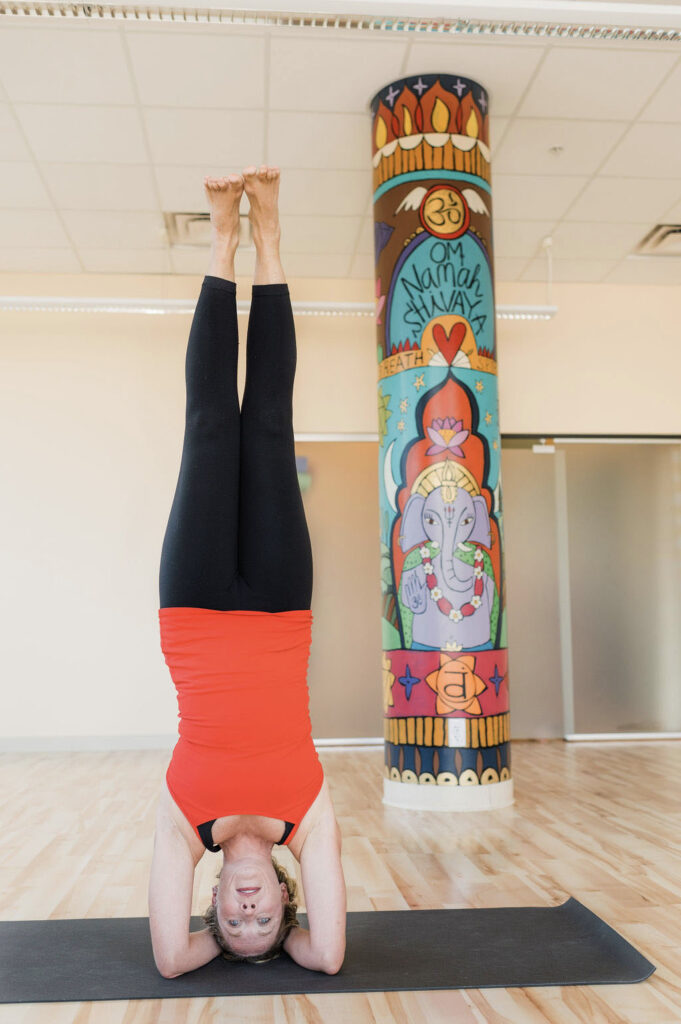 REMIND is an 5-month structured training that takes place February 1 – June 26, 2021.
In this intensive certification, each week spans a particular topic. Week by week, new material is added. You will be taught strategies and tools as we all need a repository of tools from which to guide. This program is a database of tools and strategies to enhance mental well being.
Mondays
Each Monday at 5:30PM starting February 1 you receive a link to a live zoom call (See below for details of the curriculum). The Monday night class will be on average 2 hours. There may be weeks when special guest teachers join that the call is slightly longer. It is recommended to join the call most weeks, as there are opportunities for questions, discussion, and small group break-outs. However, everything is recorded, so you can certainly watch at a later time if this is what works in your schedule. If you do watch it at a later time, it is recommended that you watch it sometime before the Thursday noon call.
Thursdays
Each Thursday from 12-1:30 PM we will meet as a group for a live call to discuss the week's material, answer questions, receive inspiration, and support each other in our internal growth. Certain weeks may also include case reviews, or role plays where Betsy works individually with a client.
Weekly Yoga Classes
In addition to the weekly material, you have access to Betsy's weekly yoga classes that meet T/TH/S @ 9AM. She will typically tie the material presented that week into the classes she teaches that week.
Access to all Content
All the course content will be saved on a website (the week's content, the Q & A calls, and the 3 weekly yoga classes). So, even if you cannot make any of the live events, you still have access to all the content.
Here's What You Get
| | |
| --- | --- |
| Lifetime access to 5 Modules (With Guest Teachers) | $2000 value |
| 5 Months of Weekly Supervision Phone Call with Dr. Betsy | $4000 value |
| | |
| --- | --- |
| 3 Live Yoga Classes Per Week (that are also recorded) with Betsy | $780 value |
| Yoga For the Mind Workbook | $40 value |
| 2 Privates (30 minutes each with Dr. Betsy) | $250 value |
Plus You Get the Bonus
| | |
| --- | --- |
| REMIND Program with Betsy | $500 |
That's a $7570 value for $2995!
Flexible
Payment Plan
Options Available at Checkout
As low as $270/month 
This material is a deep dive into both the esoteric nature of the yoga tradition as well as the scientific evidence of current day research on yoga and mental health.
It is a priceless opportunity to work with your own inner growth and transformation.  You will be a different person at the end of this training. 
Interventions, class plans, forms, and handouts that accompany each class will allow you to create a binder of materials that support this practice.

 

Each week you will receive soul work and exercises to prompt enhanced self-awareness.
In addition to each Monday's lecture material, you will have access to Betsy's 3 weekly yoga classes (T/TH/S @ 9).

 

Betsy's yoga themes for the week will typically mirror content that was shared in the Monday night lecture.

 

If you cannot make the live classes, they are all recorded and uploaded onto the website that will hold all the course content for your to watch whenever you want.
Live Calls with Dr. Betsy
One of the most powerful components of this program is all the live connection you get with Betsy throughout the course of this 5 months.

 

She has been doing psychology + yoga integration work for 15 years so brings much experience and insight to this process.

 

Weekly live Q & A's provide time for questions, supervision about current cases you might be working with professionally, and discussion of the week's topic.

 
We will have a private FB group where you can post and share with others in the training.
Additionally, you will be assigned to a small group of 3-4 students.

 

It will be suggested that you meet for 1-2 hours per month to discuss your progress in the course, personal issues that arise through the learning of the material, as well as the integration of this into your work.

 

Having a small cohort to connect to is a powerful opportunity to create lifelong colleagues and connections. Participation in the small groups however is NOT MANDATORY! You do NOT have to stay within your assigned group- if you wish to join a different group, reach out to someone in that group and let them know you would like to join. WE DO NOT MODERATE OR FACILITATE THESE GROUPS.
You have life-time access to the Videos and Practices.

 

Which means you can move through this course at your own pace and review the lessons that are especially potent as many times as you like.
Although it is ideal to complete the course in the 5 month period as we will have a final celebration/graduation day on June 12, 2020.
100% RISK-FREE MONEY BACK GUARANTEE I'm confident that this program will help foster your own inner growth as well as provide you the practical tools to use in your work which is why I"m offering a 100% Risk-Free Money Back Guarantee.  
Here's how it works…
Complete the first month. If you are not happy with what you are learning you can request a full refund within the first 30 days of the program.  All I ask is that you show up for all the lectures, all the live coaching classes, and complete the homework assignments.  If you do this and find the material doesn't support you in anyway, I'll gladly refund your investment in this program.
What's Included in this Certification Training 20 weeks of 2-3 hour lectures
20 Q & A calls with Dr. Betsy
60 yoga classes

 

1-on-1 sessions at the start and end of the program with Dr. Betsy

Guest teachers who are all experts in the field (Dr. Matt Taylor, Amy Weintraub, Fannie Hungerford & Dr. Candida Maurer).
Downloadable Handouts for Each Lesson
Password protected member's portal
Private FB group
Small Groups for additional Support
Continuing Education credits (depends on your professional licensure)
Life time access to your program materials
Final day of celebration/graduation in June (details TBA)
A certificate of completion Betsy Rippentrop, PhD, is a licensed psychologist, certified yoga and meditation teacher, and reiki master who uniquely blends science, psychology, mysticism and spirituality into her yoga classes and private therapy work.  
She courageously guides people into deeper awareness of their body and mind, and is especially adept at translating complex concepts into practical tools that can efficiently shift people. 
She owns Heartland Yoga, maintains a psychology practice focused on integrating yoga into treatment, has authored numerous academic papers on the mind-body connection and is author of The Complete Idiot's Guide to the Chakras. Her second book on improving emotional health through yoga is due out next year.
She feels a strong call to change how we approach mental health, and believes that the integration of yoga tools into a care plan is an important step forward in the evolution of our world's mental well being. This is possible to a certain extent. Because this is a certification course, you are required to complete the material by the end of June. But, you do not have to show up for any of the live classes or live calls. You do have to finish the lessons and complete the assignments to receive the certification at the end of the 5 months.
In addition to Dr. Betsy's expertise, every month you will also get connected some of her colleagues and mentors in the field, including: Dr. Matt Taylor, PT, PhD, a physical therapist, yoga therapist, and past president of the International Association of Yoga Therapy. He is also author of "Yoga Therapy as A Creative Response to Pain", and a member of the task force on non-pharmacological pain management and opioid addictions care for the the Integrative Health Policy Consortium.
Amy Weintraub, MFA, ERYT500, is the founding director of LifeForce Yoga Healing Institute and has been a pioneer in the field of yoga and mental health for over 20 years.  She is the author of Yoga For Depression and Yoga Skills for Therapists: Effective Practices for Mood Management.  
Dr. Candida Maurer, PhD, is a licensed psychologist who integrates holistic philosophy, dream work,  and  energy medicine into her clinical practice.  She is also a graduate of the CIIS Certificate in Psychedelic Therapy and Research.
Fannie Hungerford, ERYT500, is a certified ParaYoga instructor and a ParaYoga Nidra teacher.  She is deeply seeped in providing depth experiences for students in the yoga nidra tradition.
Here's What You Get
| | |
| --- | --- |
| Lifetime access to 5 Modules (With Guest Teachers) | $2000 value |
| 5 Months of Weekly Supervision Phone Call with Dr. Betsy | $4000 value |
Accountability Peer Group
| | |
| --- | --- |
| 3 Live Yoga Classes Per Week (that are also recorded) with Betsy | $780 value |
| Yoga For the Mind Workbook | $40 value |
| 2 Privates (30 minutes each with Dr. Betsy) | $250 value |
Plus You Get the Bonus
| | |
| --- | --- |
| REMIND Program with Betsy | $500 |
That's a $7570 value for $2995!
Flexible
Payment Plan
Option Available at Checkout